There are a lot of people browsing the web via mobile devices. The latest numbers put mobile traffic around 31% of all web traffic, though some industries have upwards of 70% of their web traffic from a mobile device. If you do not support this mobile traffic well, you risk losing visitors and customers.
As well, in April of 2015 Google announced that mobile usability would be a ranking factor. That means, without correctly supporting mobile users you risk losing traffic from Google.
Unfortunately, a lot of small to mid-size companies are struggling to decide how best to support their mobile users. If you don't yet have a mobile website, do you need a responsive design, a dedicated mobile website, or an app? If you do have a mobile website, how do you know if your current mobile presence is working for your visitors?
In this presentation, Matthew Edgar and Andrea Streff from Elementive review the mobile challenge companies face and discusses the main usability questions you need to ask when deciding how to support your mobile visitors.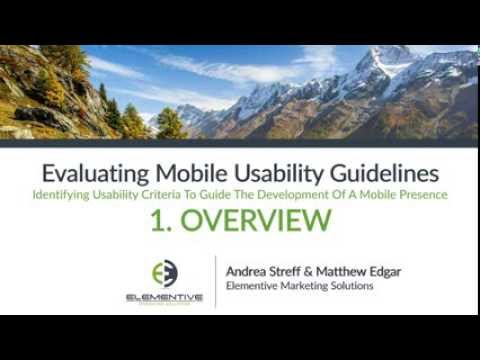 Evaluating Mobile Usability: Overview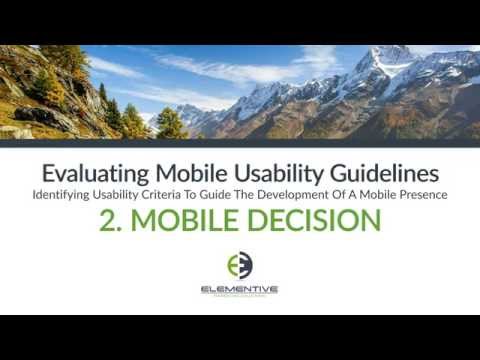 Evaluating Mobile Usability: Mobile Decision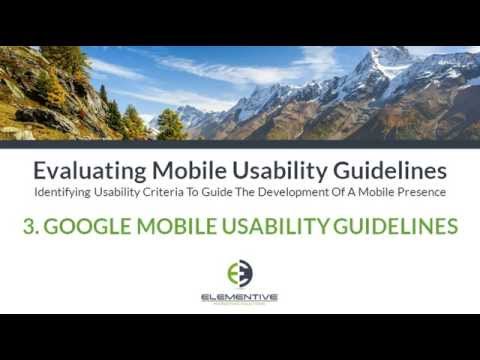 Evaluating Mobile Usability: Google Mobile Usability Guidelines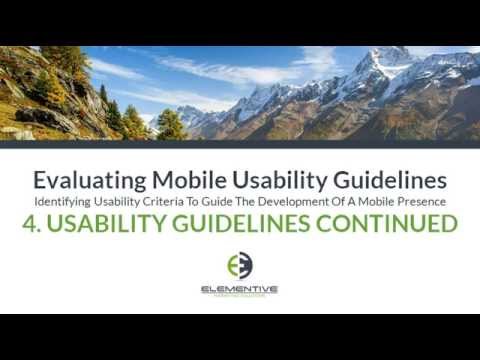 Evaluating Mobile Usability: Additional Guidelines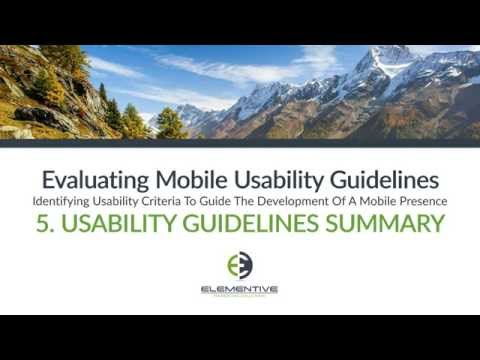 Evaluating Mobile Usability: Summary
Slide Decks