User experience is many things, but at Elementive we define it simply as the process of better meeting your customer's expectations while simultaneously making it easier for people to work with your company. Having a well-optimized user experience is essential for growth but being able to optimize your user experience requires analytics that tell you about the people who use your website. UX is the new king of business success and by investing in a good user experience analytics program, you are putting both yourself and your business in pole position for forward growth.
In this presentation, Elementive explains what user experience is and how you optimize your company's user experience.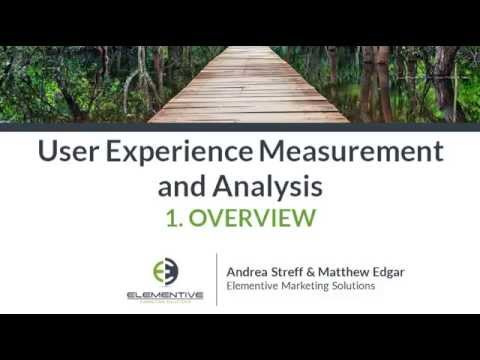 User Experience Measurement and Analysis: Overview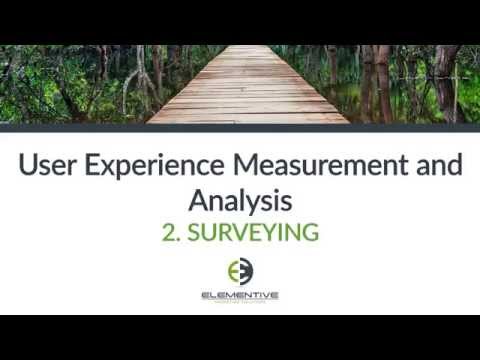 User Experience Measurement and Analysis: Survey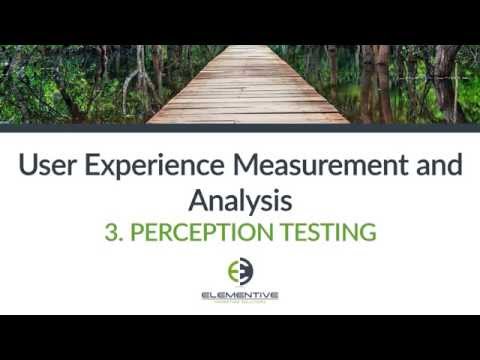 User Experience Measurement and Analysis: Perception Testing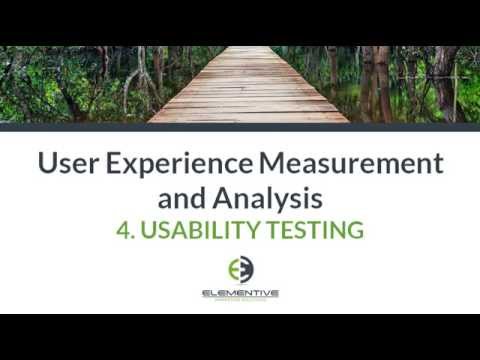 User Experience Measurement and Analysis: Usability Testing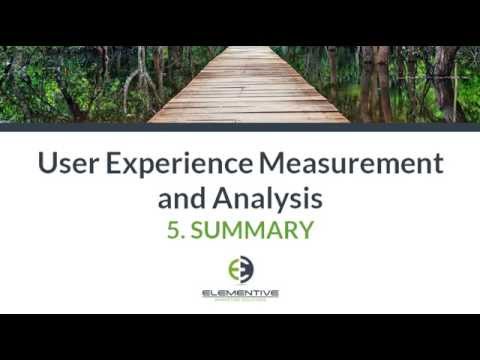 User Experience Measurement and Analysis: Summary
Slide Decks
Additional Factors About User Experience
1. Change is constant
As technology marches on, so does the general understanding of the consumer. For one, consumers will learn about new advertising tricks that are trying to tempt them into converting. As another example, technology will change what people want—think of how much mobile devices have changed how people engage with website. These, and other changes, means that as business owners and marketers, you have to constantly and continually be aware of who your users are, what your users want, and how your users are changing. Analytics can help you monitor and respond to these changes.
2. Small changes are good changes
Making a big change to your software or website can be expensive, and it can be risky. At Elementive, we've worked with a number of clients who saw a redesign destroy traffic to the website and also destroy conversions. Instead of diving deep into a redesign, we recommend looking for smaller changes to see what changes can deliver the best results. For instance, by tweaking content on a key page, by speeding up your website, by lightly rearranging text and images, by reorganizing your navigation, and more, you can get just as big a lift in conversions (if not a bigger lift) than you can through a redesign. They key, though, to successfully making small changes is knowing which small changes you ought to make. The only way to know this is through using analytics programs to gather data about how the people visiting the website behave.
3. Testing and experimentation
Testing and experimentation is critical to improve your user experience because through testing you can discover what leads to people engaging more deeply or converting more frequently. One technique is A/B testing (or split testing). This is a testing approach where one group of your visitors sees one version of a page and the rest of your visitors see a different version of the same page. By reviewing the metrics, you'll be able to determine which version of that page worked better for the people visiting your website. For instance, did one version lead to more leads or sales? Did one version lead to people spending more or less time? By running multiple tests, you will start to learn about your visitors and what they prefer. This will allow you to make an informed decision about what to change, and how.
Improve Your UX
If you are ready to get analytical and take your UX to the next level, we are here and ready to help. Contact us today.